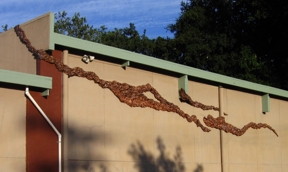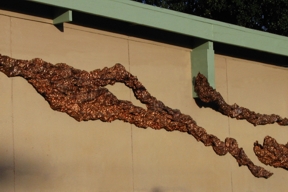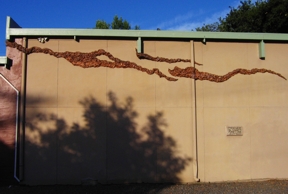 Click on image to enlarge

This piece was commissioned specifically for a building in Santa Rosa at 24 10th Street (10th and Cleveland), and is constructed of crumpled copper sheet, which was then formed into specific shapes. The building allowed the shapes to be wrapped and formed around its features. Installed shiny, the color of the copper has changed with time, and continues to deepen and evolve.
23' long by 8' tall • $6500 (sold)
© 2010
.

Errant Art, FAX 707-527-1224
P. O. Box 1284, Santa Rosa, CA 95402

Questions and comments welcome – email us!
Site Design, photographs (except where noted) and all Illustrations ©2001-09 Errant Art, all rights reserved